Conference Pre-production: Why it's so Important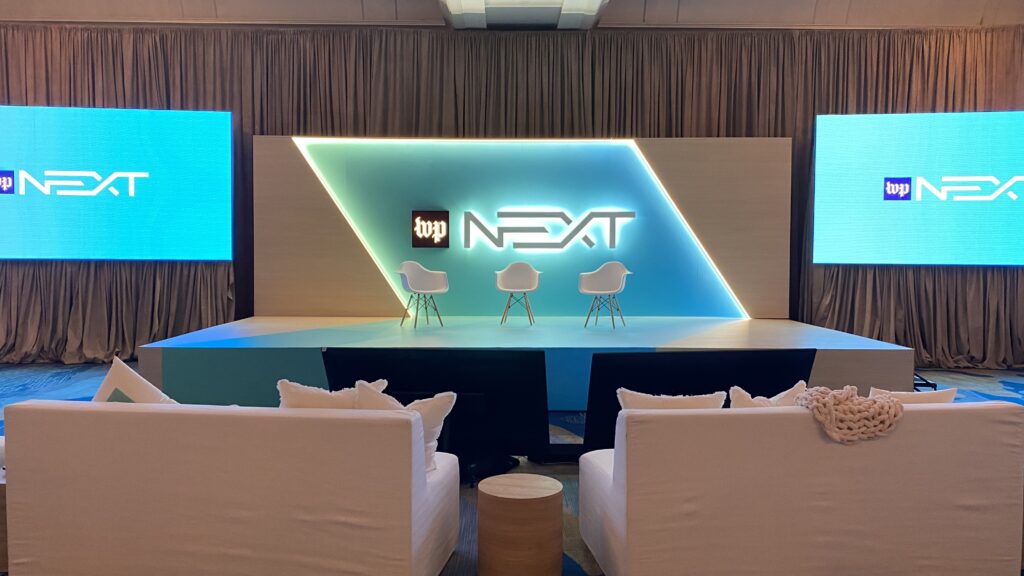 What is Conference Pre-production?
Corporate event pre-production is having a well-thought-out plan and guidelines for the program before the show is set up. It's crucial to the success of any staged event, conference, gala, or show.
Pre-production is when the event's producer looks at the big picture well in advance, and then laser focuses on the event's specifics. It's also the best time to address any possible challenges or problems that can be solved ahead of time to provide a seamless experience.
During the pre-production period, the producer will work with a client and planner to ensure that the event is more than a typical meeting and that a unique production experience is created.
While an event planner might focus more on transportation, vendor load-in, client hotel rooms, coordinating excursions, flowers, design and discussing meals and banquets with F & B managers, Felix Pike from the Full Pike works as an event producer with the client on the specific aspects of technical production. However, the planner should consider pre-production as an essential part of any event and should be included when creating the event budget.
What does Pre-production Include?
Preproduction can include discussions and meetings for the following parts of an event:
Client's primary purpose, what is the client's objective, and what do they want to achieve with this event?
How many days will this conference or event take place?
Will there be multiple event locations? Rooms? Stages? Breakout rooms?
What is the event theme? Colors? Logos? Branding? Brand Assets?
What is the Event Producer's Role in Pre-production?
The event producer will work with the client and event planner and be responsible for the following:
Creating a "run of show" that makes sense. A run of show is a timeline of what is happening moment to moment from start to finish of the event's program.
Technical crew lead coordination.
Managing content curation, including music, media, slides, videos, and hybrid elements like live Zoom.
Directing, educating, and guiding the talent in the speaker-ready room. This is a practice run-through with the event producer for the speakers before the event.
Time management of any rehearsals through to the gala awards.
Creating and fine-tuning the run of show or "cue-to-cue." It is devised methodically with other team members to coordinate slides, music, lighting, and cameras.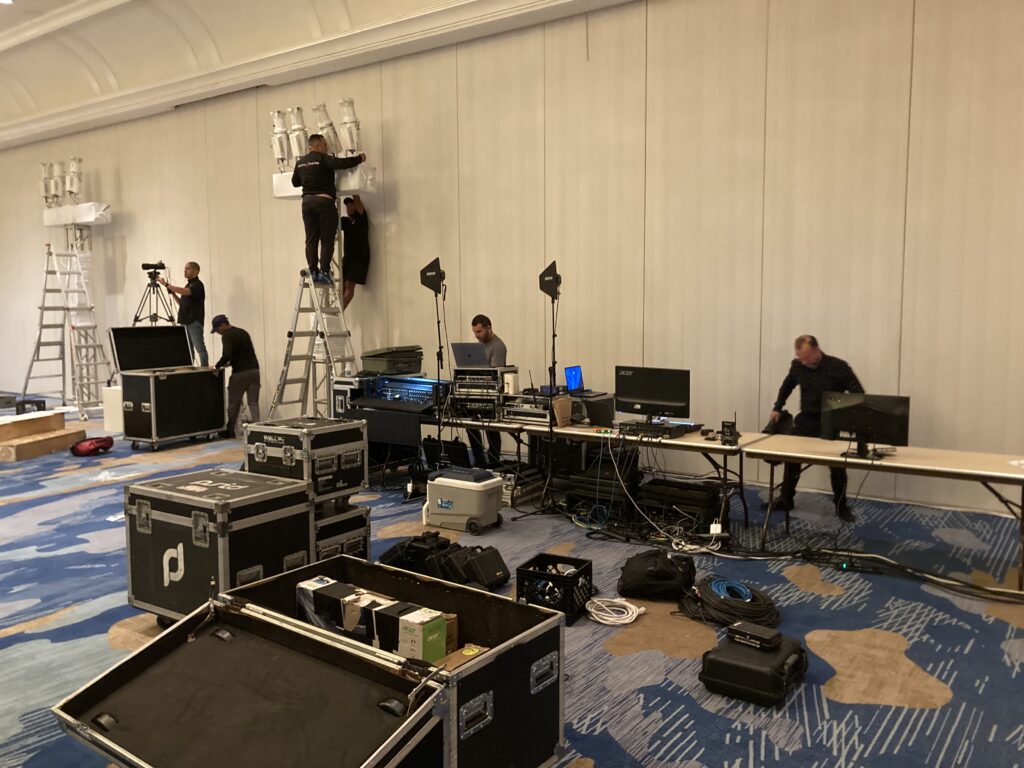 What Does Cue-to-Cue Mean?
It can include:
Who enters the stage?
Who's speaking next?
How long will they will be speaking?
What slides, videos, and or music will accompany their presentation?
What camera will be on the speaker, and when?
All of this must be written out thoroughly and practiced so speakers can know if they are talking too fast or too slow and should speed things up to avoid putting the show behind. This is why the speaker-ready room and rehearsals are so crucial to the success of a well-executed and timed show. Felix excels at guiding talent to get their best out during rehearsals. He's instrumental in educating those who do not often speak publicly.
Meeting the Client's Objectives
During the corporate event preproduction phase, a producer works with a client to ensure they create a unique production experience that gets the corporate client's objectives across, whether to educate, sell or entertain.
"Let's just deal with it on site!"

-No Event Professional Ever
How Can The Full Pike Assist with Pre-production?
Let's face it, events are expensive and have various moving parts with the potential to spin out of control and go over budget. You and your corporate client will be best served by taking the time to create a pre-production budget and working with a professional who knows every aspect of event production. Felix Pike of The Full Pike production resources is well versed in pre-production requirements, can guide the client and event planner to get the best out of the talent and the production team as well as how to embellish all event elements within the given budget.
Contact Felix Pike of The Full Pike production resources today. He's ready to be an integral part of your production team.