10 Reasons you need Felix Pike to Show Call Your Events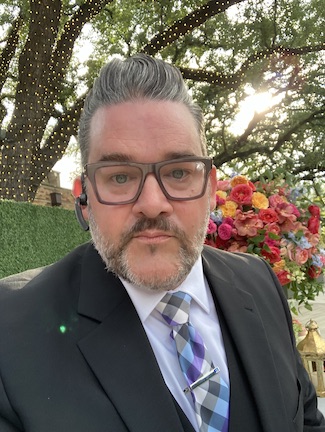 One of the key services The Full Pike offers is that of a Show Caller. Show Calling, or the role Show Caller is also often referred to in audiovisual production as the Technical Director or in theater as the Stage Manager. A Show Caller is a key player in your successful live event, corporate event, and virtual event.
Felix Pike should be your choice to perform as Show Caller for your event. Here's why:
From Blue Jean to Zoom to Google, he understands all virtual platforms, their capabilities, and limitations.
Felix can bring tv broadcast quality to your webinar or live event just like a professionally televised show.
Felix speaks the language of lead technicians and can select experienced web streaming, vmix operators and graphic specialists.
As Show Caller, he's purely focused on organizing show cues, run of show (ROS) and adheres to a strict timeline to guide speakers and tech staff.
With his background in show business and entertainment, Pike knows how to best harness corporate talent.
Just as he does in live events, Felix can bring the human element and engagement to your virtual event.
Felix understands the use of green screen and lower thirds, graphic overlays, animations, logos, watermarks, and a good mix of live camera, video rolls, slides, and general visual content.
Pike has the depth of knowledge of popular culture and music and can curate and manage all media and company branding for your virtual event or live event.
Felix knows the challenges of working online with internet speed, WiFi issues, and the importance of mbps.
Pike is an experienced announcer with a superb voice and presents well on-camera.
Your event doesn't have to be boring with distracted attendees with glazed-over eyes! As a professional Show Caller, Felix Pike can take your event to new heights. His extensive experience in corporate event production in both virtual and live events can elevate the participation and engagement that will exceed the expectations of clients and attendees. Pike has the capabilities to create a captivating, professional television-quality live, hybrid or virtual event.
Got all your talent, AV and media selected? Who is calling the shots? Who will steer your ship through potentially rough waters to ensure you arrive at your desired destination?
Contact Felix Pike from The Full Pike production resources for Show Caller services today.